The Club Diary Page will resume once Government Safety Guidelines
have been relaxed more…to enable the Club to entertain larger
groups of members from different households.
The Government have introduced Lockdown 2. This runs from 5 November to 2 December. Hopefully this will lower the Corvid-19 infection rate to enable some kind of a normal Christmas.
The Club's Extraordinary AGM set for 7.30pm on Monday 5 October 2020 was cancelled due to new Government social distancing restrictions. The Auditor's report was displayed on the notice board as per rule before being signed as acceptable by two members.
All Draught Beers, Lager, Cider and Guinness will have 20p reduction per pint from Tuesday 4 August 2020 till 12.00am on 2 January 2021.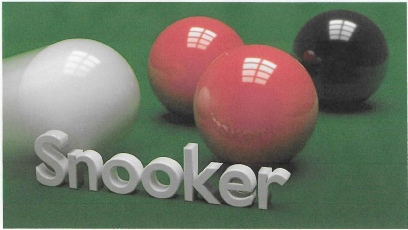 Snooker is back with strict safety guidelines as follows: Members Only. Players to use their own cues. Tables to be pre-booked for 1 hour games with the bar staff. Only the 2 (or 4) players per table allowed in the room. ONE player per table to be designated to handle and wipe all snooker balls and 'rest's after every use.