The Club Diary Page will resume once Government Safety Guidelines
have been relaxed more…to enable the Club to entertain larger
groups of members from different households.
Live football is being shown in the Club with government safety guidelines in place, ie - The TV sound turned down and no loud over enthusiastic voices.
The Club's AGM set for last May was postponed due to the Corvid-19 virus pandemic. Therefore the Club are holding an Extraordinary AGM from 7.30pm on Monday 5 October 2020. This meeting is mainly to hear the Auditor's report and to adopt the club accounts for the last financial year Free Drink for those attending will be the order of the day.
All Draught Beers, Lager, Cider and Guinness will have 20p reduction per pint from Tuesday 4 August 2020 till 12.00am on 2 January 2021.
All Champions League and Europa Cup Games available to view Live on BT Sports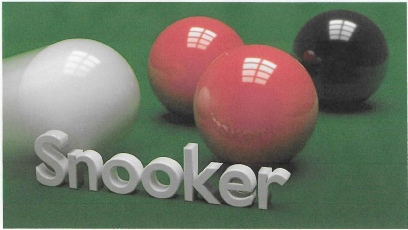 Snooker is back with strict safety guidelines as follows: Members Only. Players to use their own cues. Tables to be pre-booked for 1 hour games with the bar staff. Only the 2 (or 4) players per table allowed in the room. ONE player per table to be designated to handle and wipe all snooker balls and 'rest's after every use.